La Chaux-de-Fonds, 2019

Prints availables
300x400cm
80.– CHF
Photographic documentation of the Cinéma Corso, in La Chaux-de-Fonds. The cinema was closed in 2010 and then was inhabited by squatters.
The photos were taken when the building was emptied and taken over by an association in order to renovate the spaces.
The renovation project included a new program, such as the installation of a climbing hall, a restaurant selling local products and a hall for exhibitions and concerts.
Unfortunately the project was frozen due to financial problems.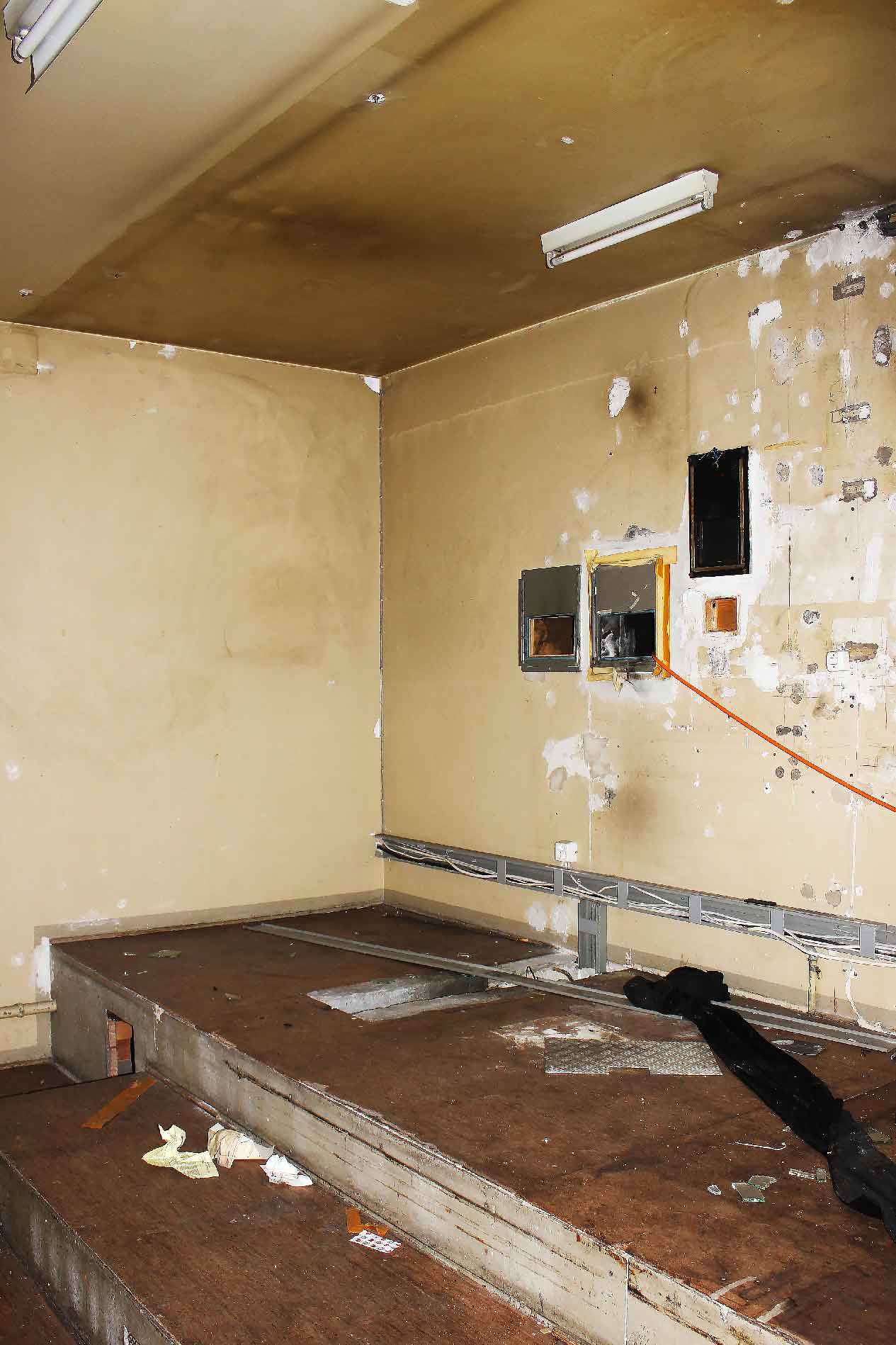 ---