Acapulco, 2018

21x29.7
Laser print, watercolor

Some pieces still availables
45.– CHF
In 2018, my biological father invited me to Acapulco in order to introduce me to my biological family – in particular to my grandmother, on the occasion of her 70th birthday party. A drawing I made the day I arrived in the family home inspired this series of watercolours.
The drawing in question shows the view I had from the room where I slept at my grandmother's house, the day I met her. The balcony overlooked a beautiful patio and the street.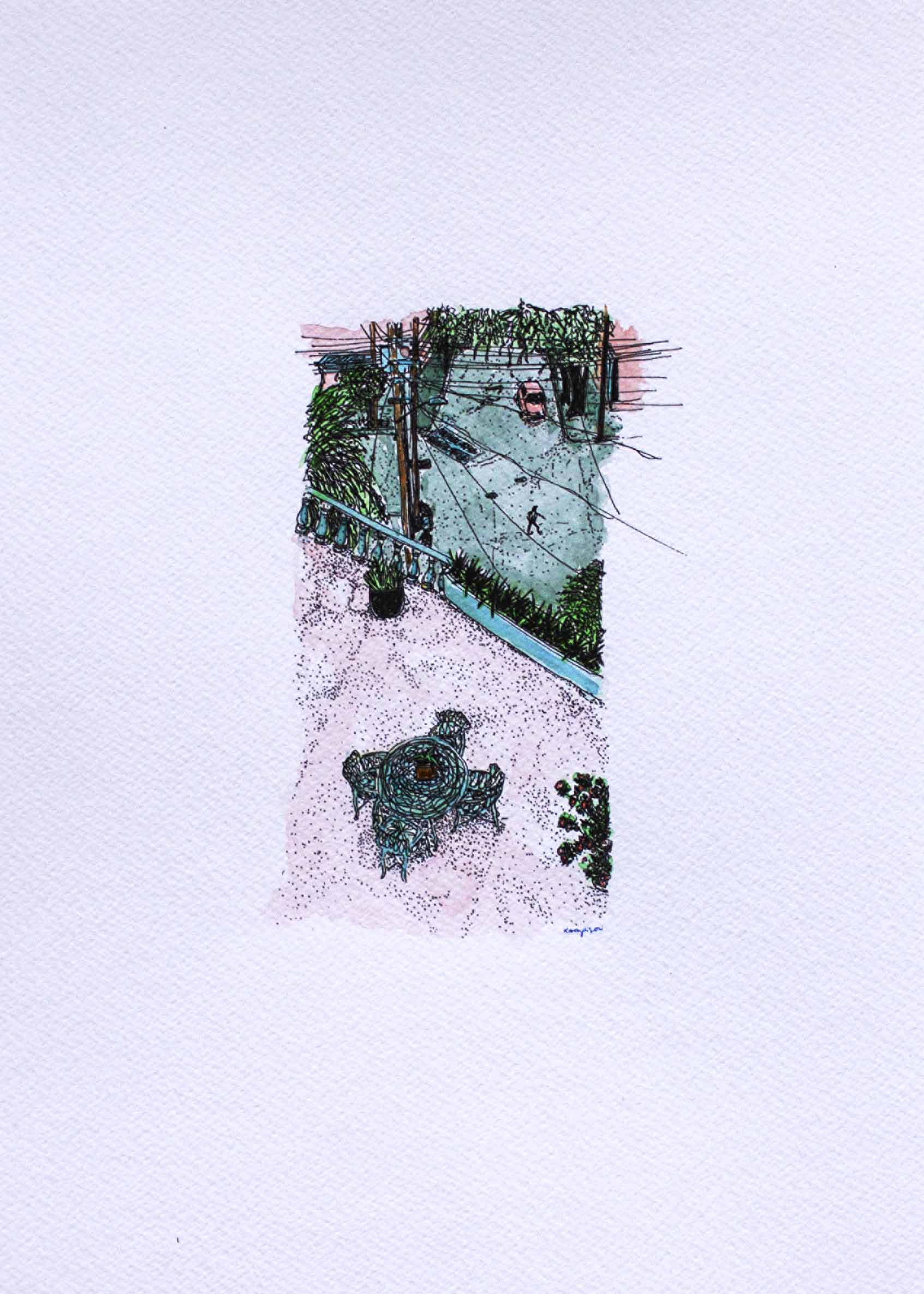 ---